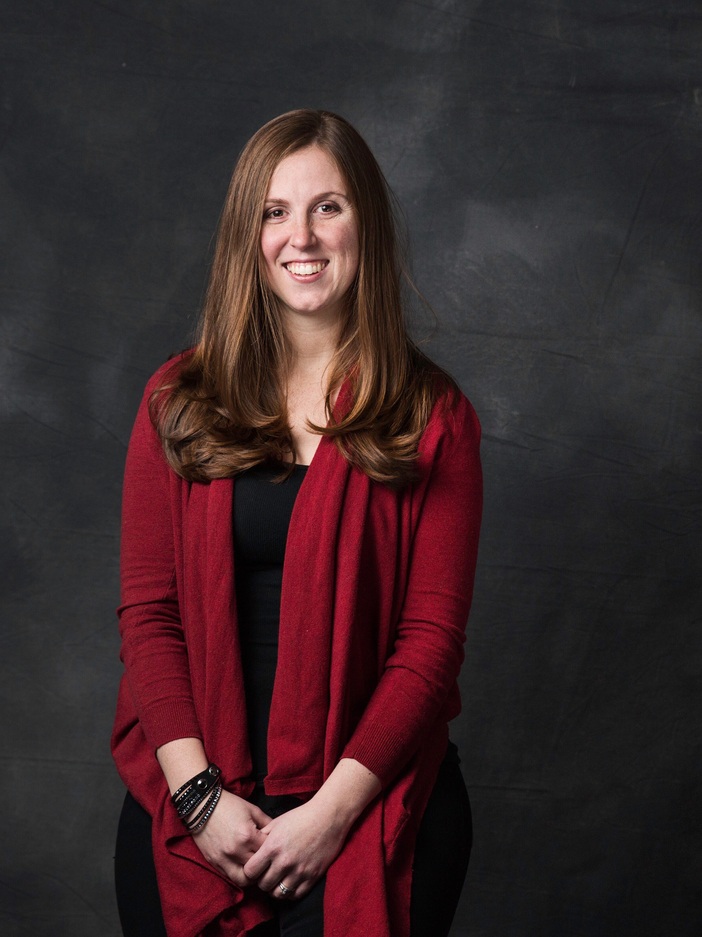 The Slate Casting Team
Julie Arvedon Knowlton
Casting, publicity, marketing, and video production- Julie has done it all in her over 25 years of working in Boston. And what she values most are all the incredible people she has met along the way. As a casting director, she specializes in casting corporate industrials, commercials and voice overs (she loves VO!), and she cast the feature film Ghost Light and the television movies The Spruces and The Pines and A Sweet Romance. When not in the studio, you can often find Julie in the audience of Boston theater productions. Julie is extremely passionate about supporting the local theater community and scouting the theater scene for new talent. She even created Slate Spotlight to feature local productions- check it out on Slate's Facebook page! In addition to casting, Julie handles publicity for Slate Casting and has worked for several area theater companies. The past president of the International Television Association, Julie has also taught on-camera acting at Salem State University. To learn more about Julie, check out her interview in Boston Voyager.
Ashley Skomurski
Ashley is a red head whose special skills include marathon running, paddle boarding, and yoga. But casting tops her list of expertise! Working in the casting industry in Boston since 2008, Ashley's credits include a long list of feature films, commercials, industrials and real people casting. She has worked with a number of clients on commercial projects such as Volkswagen, Pinnacle Golf, IBM, LL Bean, Hasbro, Toyota, T.J. Maxx, Poland Springs and many more. She loves working with kids for both commercial and film projects. Ashley's film and television credits include Casting Director for the upcoming Eve and Super Troopers 2 as well as casting associate for many films in the Boston area. You can see her full list of credits by heading over to her IMDB Page. Along with working regularly with actors, Ashley loves going out into the field and working with 'real people' to find the perfect needle in the haystack for many commercial projects.
Aaron Kahl
With an MFA in film from Boston University, Aaron began his career in production working on documentaries, but quickly learned he liked actors a lot more than interview subjects and made the jump into casting. Aaron served as an extras casting director for several years before transitioning into principals casting, working on regional and national commercials, web spots, industrials, and feature films. With two small children of his own, Aaron is well accustomed to kids casting. Prior to joining Slate Casting, his feature credits included associate work on Chappaquiddick, Ted 2, Purge: Election Day, Central Intelligence, Bleed For This, and Patriots Day.

Molly Oliver
Molly Oliver is many things: a proud Hufflepuff, a film/ television buff and blogger, human IMDB, and an Anglophile. But casting director is the title she wears proudest. Always a lover of people and collaboration, she found herself at home at the theatre department at College of the Holy Cross, specializing in directing. By the time she graduated with her BA in English and Theatre in 2012, Molly directed 6 shows on both the mainstage and black-box theaters. Realizing she had a passion for working with actors, she found herself drawn to casting. She's done a little bit of everything in varying roles from intern to casting director: commercials, web videos, industrials, television, and feature films. She has worked on 8 feature films and 2 television series (including Hulu's Castle Rock) in both principal and extras casting. It was on Castle Rock that Molly formed the infamous duo M & M with fellow casting director Marina Paolino. Molly also has a special spot for real people casting. One of her favorite projects in her career was a casting for teen art students for the American Student Association. She found that art students today are way cooler than she is. And she's totally okay with that. It still won't stop her from having 90s throwback singalongs with Ashley.

Marina Paolino
Marina has been working behind the scenes of the entertainment industry since 2009. Before she found her love of casting, she worked in various roles in entertainment at amusement parks, casinos, special events, comedy clubs, and her favorite, teaching young actors! Marina has been with Slate Casting since 2017 working on extras/background casting for TV shows and feature films including the first season of Hulu's Castle Rock, Daddy's Home 2, as well as other productions filming in the Boston area. Her favorite part of casting is seeing projects transform from start to finish, and watching stories come to life. She is a big fan of anything Disney, is a confirmed Slytherin (one of the nice ones!), and loves spending time with her husband and lovable, but crazy, dog Mozzie.